About L'Angolo Estate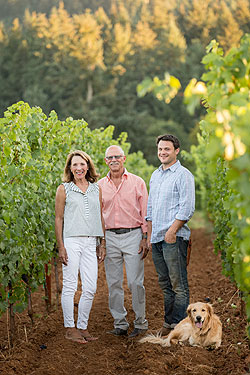 L'Angolo is the corner. A place where courses change and paths join, where discovery is the reward of pursuit. And great wine is precisely that: the unpredictable gift of nature's seasons elevated to their most beautiful expression in a bottle. L'Angolo Estate is our family's embrace of this dynamic experience.
Sharing the passion and pleasure of hospitality and wine with our friends, neighbors, and customers is a dream come true. We are pleased to offer you elegant wines—made with singular focus on our estate property—in a beautiful setting that invites you to linger and consider the richness of life.