The L'Angolo Estate Team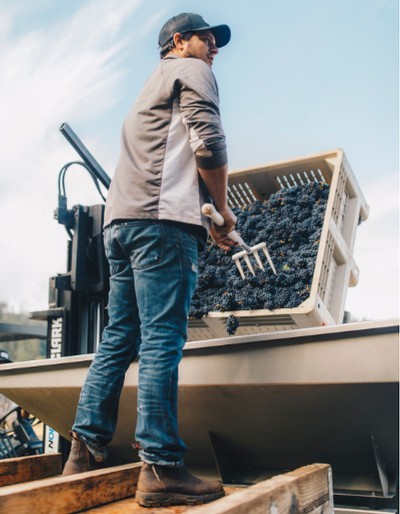 Chase Renton Owner + Winemaker
Chase originally learned to make wine in Italy, and followed his training there with harvests in Burgundy, California, and the Willamette Valley. Inspired by the elegance and restraint of great Old World wines, he applies meticulous craft to reveal the focus and finesse of our estate vineyard, and ultimately, to create experiences of simple beauty.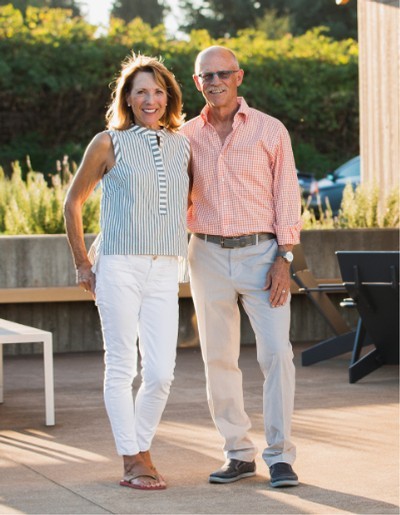 Hollings & Lou Renton Proprietors
After meeting each other on a street corner in San Francisco in 1976, Hollings and Lou spent the next thirty years raising a family in the Bay Area. He held several executive positions in the biotechnology industry, helping develop and deliver three new cancer drugs to market. She built the family's unmistakable center of gravity, with care and passion at the core. L'Angolo Estate expresses their love of family, hospitality, and natural beauty.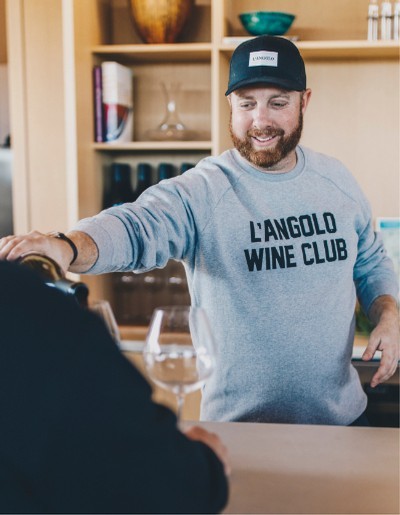 Jacob H. Gray General Manager
A relentless explorer by nature, Jacob pursues beauty in its many cultural forms—from the pulse of Portland's best food and wine to the wonder of several stints living abroad. His background in the entertainment industry shines through in the engaging touch he puts on hospitality, with focus on creating memorable experiences of our estate.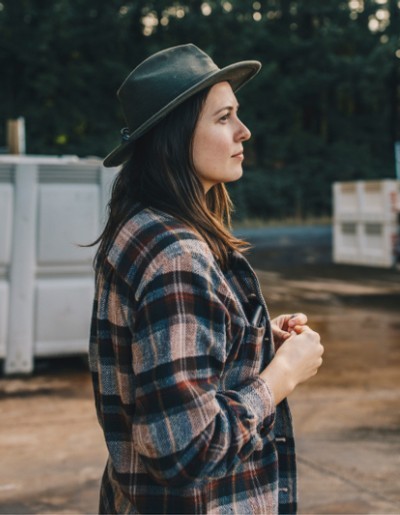 Mariann Corrow Director of Operations + Hospitality
A Minnesotan at heart, Mariann made her way to the west coast in 2016 and hasn't looked back. As our Director of Operations + Hospitality, Mariann oversees the day to day operations of L'Angolo. She focuses her attention to detail on the Tasting Room experience, club member and private events. Whether you are a new guest or long time member, it is Mariann's goal to make you feel welcome and at home at L'Angolo Estate.

Mariann cut her teeth in hospitality in 2014 as part of the opening team at Spoon & Stable in Minneapolis, MN under owner and James Beard award-winning chef, Gavin Kaysen. This is where her education and passion for wine began. In 2016 an opportunity to work for Scribe Winery in Sonoma, California arose. All signs pointed to 'Yes'! Here she was a part of the core team that launched Scribe into the spotlight with the opening of their Hacienda. With hospitality as her main focus at Scribe, she also managed to get her hands dirty with the 2017 vintage under Scribe's winemaker, Gustavo Sotelo.

Since moving to Oregon in 2018, Mariann is now a lover and believer in the greatness that is Oregon wine and has high hopes for its bright future. From farming to producing, to the process mirrored into an experience in the Tasting Room. She is eager to be a big part of the progress and growth of the Oregon wine industry.