The L'Angolo Estate Team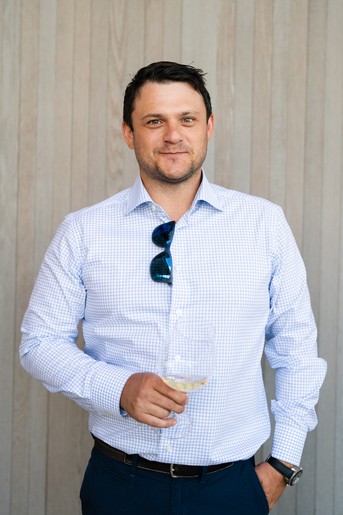 Chase Renton Owner + Winemaker
Chase is the man! He's our owner, our winemaker and the catalyst behind all things L'Angolo Estate. It's with his drive & passion to make world class wine from our beautiful 20 acres in the Dundee Hills that has set the tone for the rest of our team & brand. The future is bright with Chase at the helm!

~
"I have always loved wine. The passion, the history, and how every vintage is tied to specific moments in time. Being able to take my passion for traveling, winemaking and bringing it all to life with L'Angolo Estate is a dream come true. Our 20 acres in the Dundee Hills, the soil, the vines, the Tasting Room, our team and their commitment to hospitality makes this place very special to me. I couldn't be prouder of what L'Angolo has become and am excited to see how it continues to grow."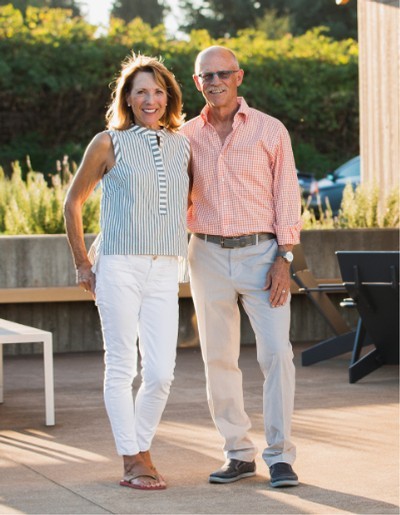 Hollings & Lou Renton Proprietors
After meeting each other on a street corner in San Francisco in 1976, Hollings and Lou spent the next thirty years raising a family in the Bay Area. He held several executive positions in the biotechnology industry, helping develop and deliver three new cancer drugs to market. She built the family's unmistakable center of gravity, with care and passion at the core. L'Angolo Estate expresses their love of family, hospitality, and natural beauty.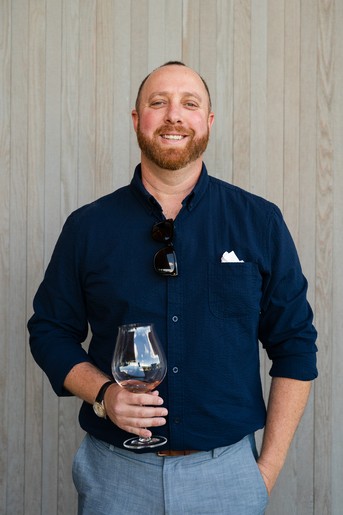 Jacob H. Gray General Manager
If you've ever been to our Tasting Room, you've met Jake and you've probably become a member because of him. He's passionate, charismatic, smart and he was our first employee here at L'Angolo Estate. We are thrilled to have Jake leading our business & brand into the future!
~
"Coming into work every day is a pleasure. I get to share this very special place, the wine, the vineyard and the Tasting Room with people from all over the world. Wine shouldn't be stuffy, but it should be good & appreciated with those you love most. It all feels authentic to who we are inside & outside of work. We are a family. The community we have created and the support we have received since opening our doors has been overwhelming. The future is bright and I can't wait to continue building lasting memories with everyone involved!"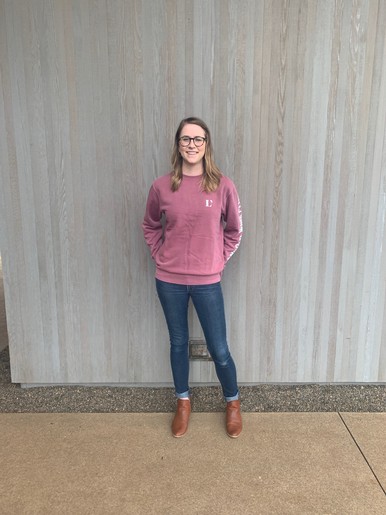 Elizabeth Leas Tasting Room Manager
"Good food, good wine, good company; is there anything better?"

For Izzy, the food, wine and hospitality industry is the place she calls home. After honing her skills at The Culinary Institute of America, Izzy was able to express her craft for the last 10 years as an Executive Chef at leading estate wineries in Napa and Mendocino Counties. During this time, she established a deep connection to intentional hospitality, with a focus on creating memorable experiences that elevate a true taste of place. Knowing the beauty that is the Willamette Valley, she naturally made her way up north to bring her talents to L'Angolo Estate.

"Experiencing L'Angolo Estate for the first time sealed the deal for me. The commitment to thoughtful, approachable and deliciously fun experiences resonated deeply with my own passion for this industry. I'm truly lucky to call the Willamette Valley and L'Angolo Estate home, and I look forward to sharing our story with all that come through our doors - Cheers!